A diamond in the rough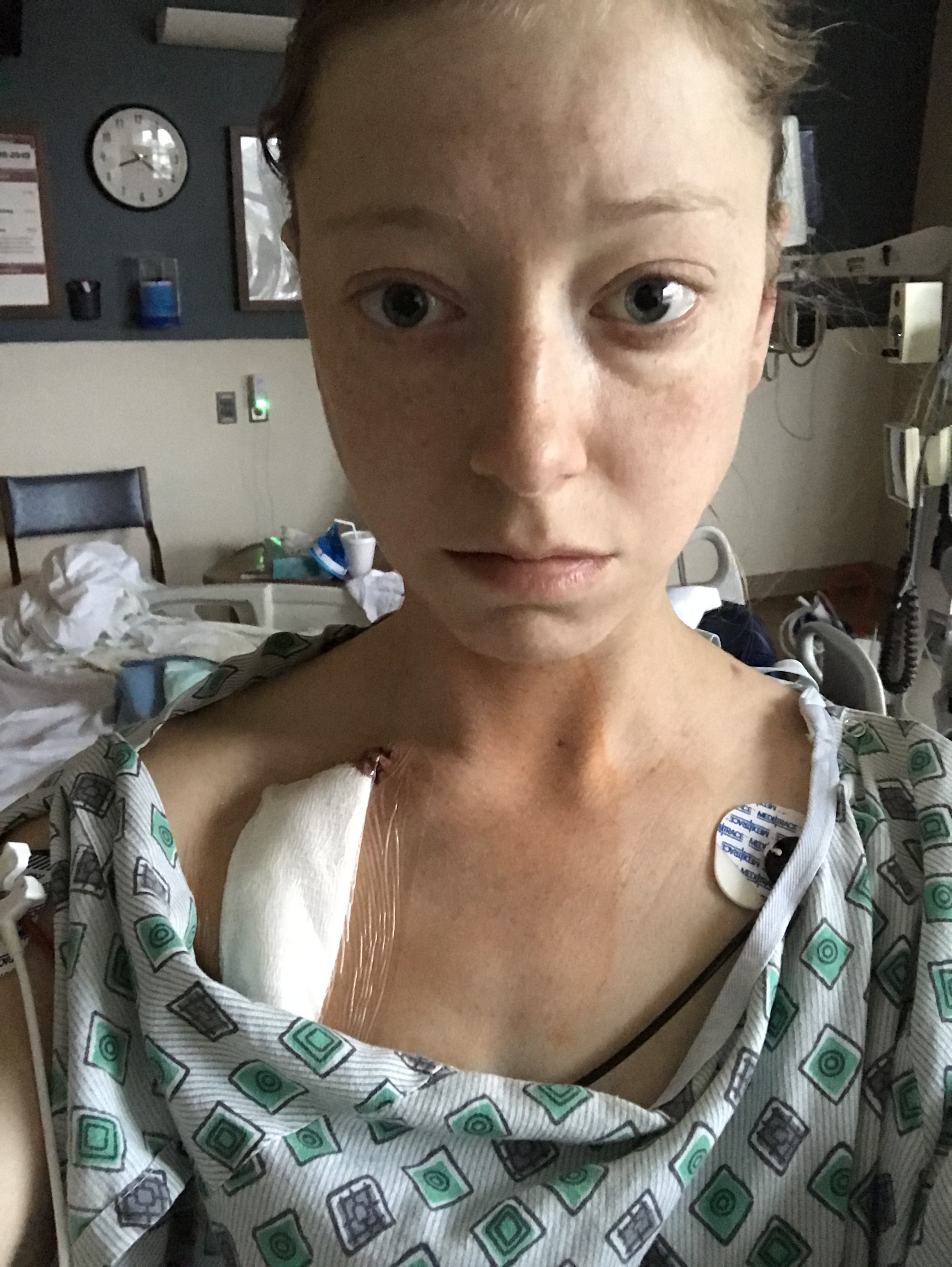 I was given a chest catheter to begin Hemo-Dialysis March 31st, 2017, the day after being admitted to ICU. They numbed my chest so I didn't feel a thing, gratefully. My first treatment is where I met Gene, Davita tech, and Hang, Dialysis nurse. I will remember these two the rest of my life. They really helped me through the hardest time in my life. I'm a strange case and my body doesn't withhold water like most dialysis patients. Therefore my blood pressure didn't want to stay stable. I was quite sick after my first couple dialysis treatments. Hang was wonderful about understanding and informing me why my body was doing what it was doing. I can't thank him enough for keeping me alive.
I had a lot of time to think those 9 days in the hospital. I was mad that this happened to me. I was sad that I had to quit working. I was imagining what the next year or so of my life would be like on dialysis leading up to a transplant. Wondering how many transplants will I get in my lifetime. Thought about the physical scars I would be left with. Thought about giving up my beloved potatoes because of the amount of potassium in them. It just wasn't fair. Life isn't fair. And me pouting wasn't helping the situation.
If you know me, you know I'm a busy-bee. So being stuck in a bed 24/7 getting poked every couple hours is depressing. I asked my nurse if I could go on an anti-depressant to help me deal with everything. My mom and her boyfriend came to see me everyday. I had a friend, Mrva, surprise me with beautiful flowers (That I wasn't able to see until I left the ICU.) And Tisha, my best friend, found me in the ICU the day after I was admitted; even after I ignored her texts because I was too overwhelmed. I love her. Also, it's amazing how much a little mild flirting can make a girl feel better. There were lot's of male nurses, techs, transporters, and doctors. I was a hot mess. A gross hot mess. But being a younger female in the dialysis wing was like a diamond in the rough. I felt the attention. And I didn't mind.
I had to quit 2 different films when admitted. They sent me flowers in the hospital. This was really dissapointing to me because work had just picked up. I love to work. I started seeing snapchats and facebook posts from set on these films. My friends having fun, working long hours, living life. It killed me. And all I could do was watch Netflix, walk the hospital hallway, and steal chocolate ice cream from the community fridge. I started having dreams about working. In one of these dreams a film took over my house without my consent. I was yelling for Locations and I punched the Director in the dick. I believe I had taken Xanax that night.
Follow my everyday journey on social media! And subscribe to this blog below!