Learn about transplants
My transplant process began with filing out the paperwork with my advisor. Getting a transplant means I won't dialyze anymore. Transplants can last anywhere from 1-30 years. Therefore Ill be dealing with this all my life and there will be pills I have to take forever as well.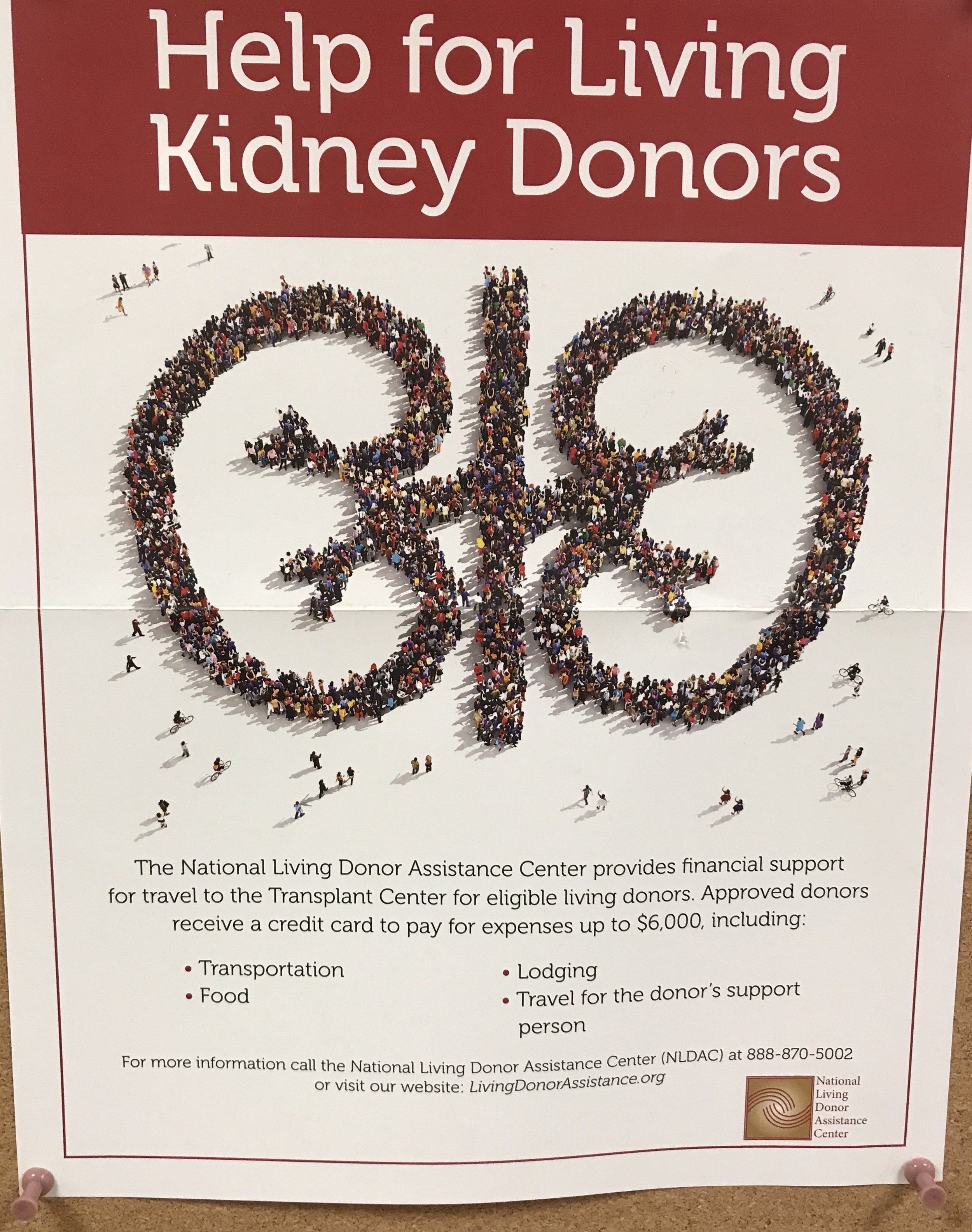 The National Living Donor Assistance Center provides financial support for travel to the Transplant Center for eligible living donors!
Learn more by clicking each picture below.
Thank you for anyone who has supported me and shared my journey. It means the world to me.
And check out the Big Ask, Big Give website to learn more about being a donor!